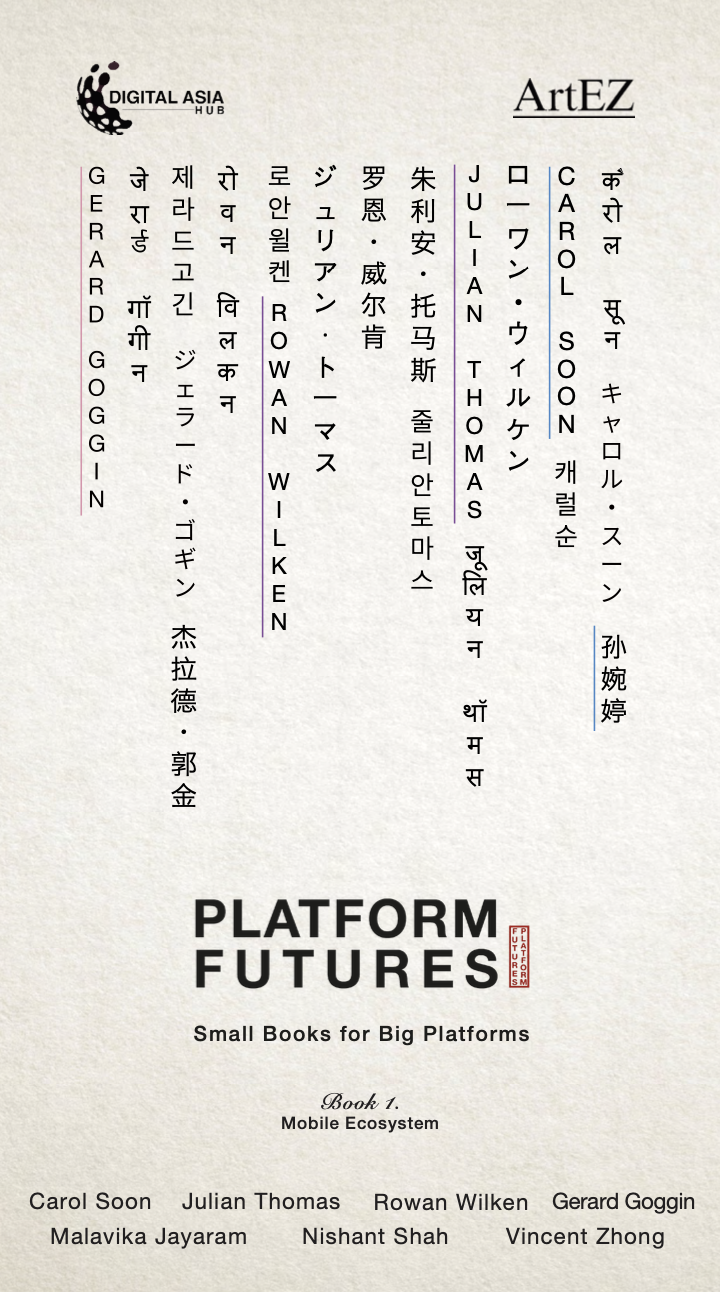 Small Books for Big Platforms
Small Books for Big Platforms: a 'small book' series that invites a comparative overview and dialogue about the role and place of platforms. It invites scholars studying the policies, regulations, implementation, digital cultures, and usage of emerging and existing platform structures to provide critical insight into the multiplicity, potentials, and ramifications of platform societies, in collaboration with Digital Asia Hub and ArtEZ.
The first series (two digital books) of Small Books for Big Platforms has been completed and published with joy and insights. Download them via the shared links above.