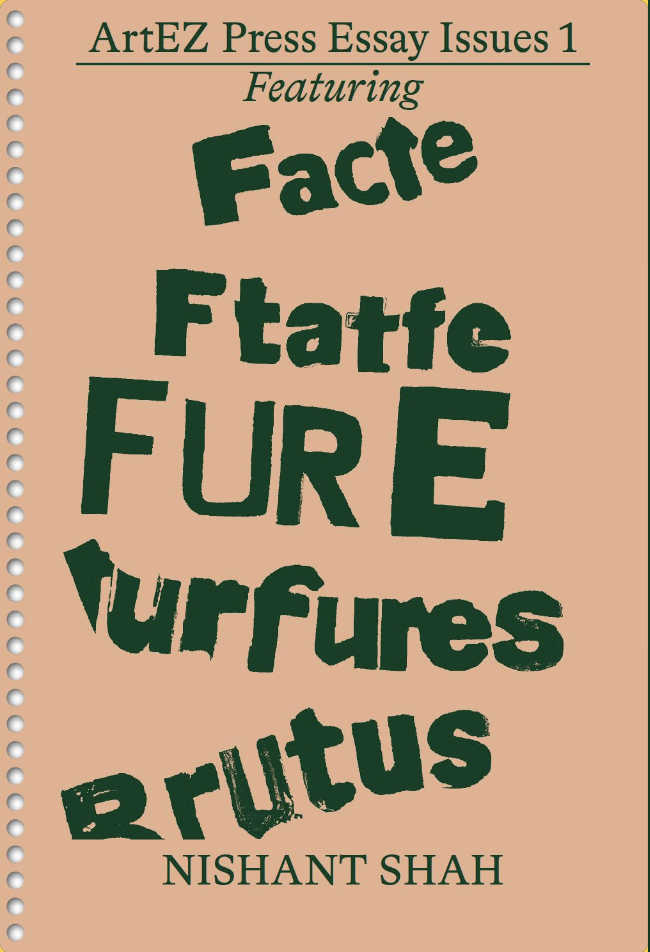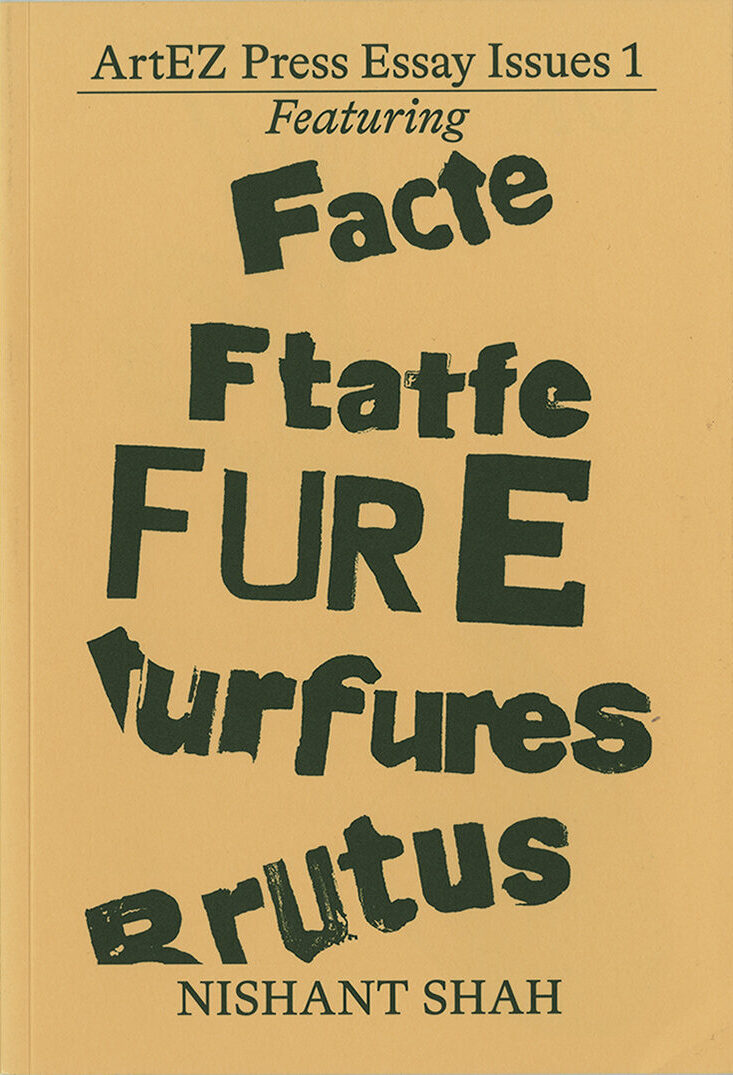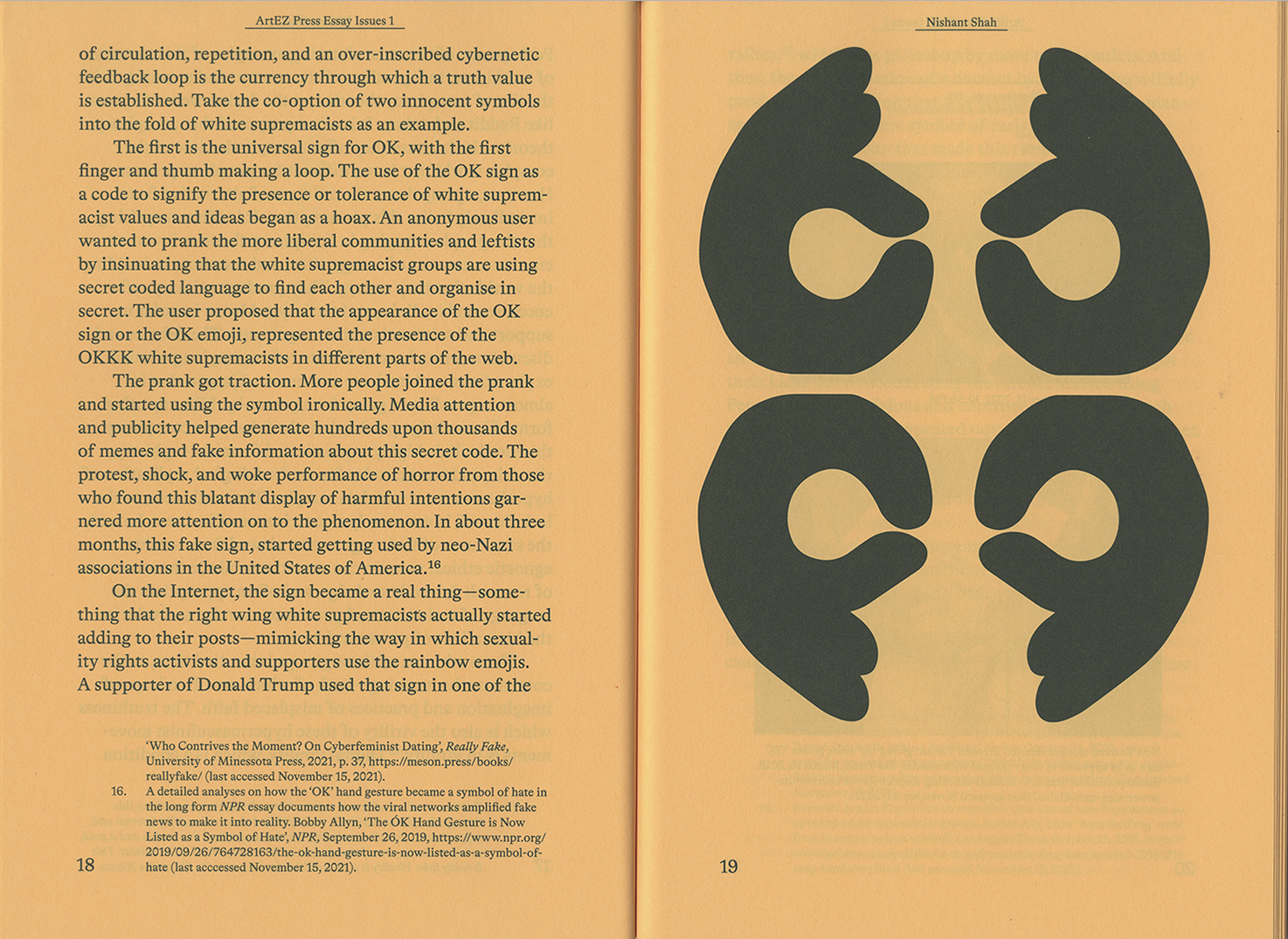 Volume 1 in: ArtEZ Press Essay Issues  
Formulating Fake Futures
The Tomorrow Through the Filters of a Computational Network
De toekomst is een vreemde ruimte. Het bevindt zich in een staat van aanhoudende crisis, net op de rand van een catastrofe en is zeer onzeker. De toekomst is per definitie altijd nep, omdat het pas werkelijkheid wordt als het al is gebeurd.
In dit essay betoogt kritische denker en feminist Nishant Shah dat het idee van een toekomst in crisis en een toekomst die nep is onderdeel wordt van bijna alle wereldwijde en actuele discussies. Of het nu gaat om de ontkenners van de klimaatverandering, de anti-vaxxers, de pleitbezorgers van de platte aarde, mannenrechtenactivisten, Brexitteers, incels, neo-nazi-aanhangers, fascistische staten die de democratie uithollen, naties die muren bouwen en gemeenschappen die hun eigen volk aanvallen – deze twee kenmerken binden de discussies allemaal samen.
Als nep echter geen absolute categorie is en geen onderzoek naar de ontologie van dingen, dan moeten we misschien nieuwe soorten vragen stellen. Onze focus moet in dat geval niet langer liggen op de vraag óf dingen nep zijn of niet, maar in plaats daarvan op de manieren waarop we ruimte maken voor meerdere soorten nep.