20 juni 2023
David Chipperfield wint Pritzker Prize 2023!
De Britse architect David Chipperfield (1953) krijgt de Pritzker Prize 2023. Sir David Alan Chipperfield is de 52ste winnaar van de prijs die de Amerikaanse Hyatt Foundation sinds 1979 jaarlijks toekent en die wordt beschouwd als de Nobelprijs voor architectuur.In 2016 publiceerden we David Chipperfield: The Embedded Nomad.In 2016 publiceerden we David Chipperfield: The Embedded Nomad.
Dit boek, geschreven door Bernard Colenbrander en Christian Rapp introduceert de unieke werkwijze van David Chipperfield en zijn bureau David Chipperfield Architects (DCA) door middel van belangrijke werken waaronder zijn renovatie van het Neues Museum in Berlijn.
Dit boek is verschenen ter gelegenheid van de toekenning van de Nederlandse Sikkensprijs aan David Chipperfield in 2015 ´voor zijn benadering van de stedelijke context, zijn talent in hergebruik van bestaande gebouwen en monumenten, en zijn subtiele en ingetogen kleurgebruik´.
Chipperfield was enigszins verrast, want hij beschouwde zijn kleur- en materiaalgebruik als een logisch gevolg van zijn opvattingen over architectuurDe architectuur van Chipperfield draagt ​​bij aan uniciteit en creëert betekenisvolle omgevingen. Het staat open voor verandering en herinterpretatie, omdat het proces van ontwerpen, ervaren en leren nooit ophoudt.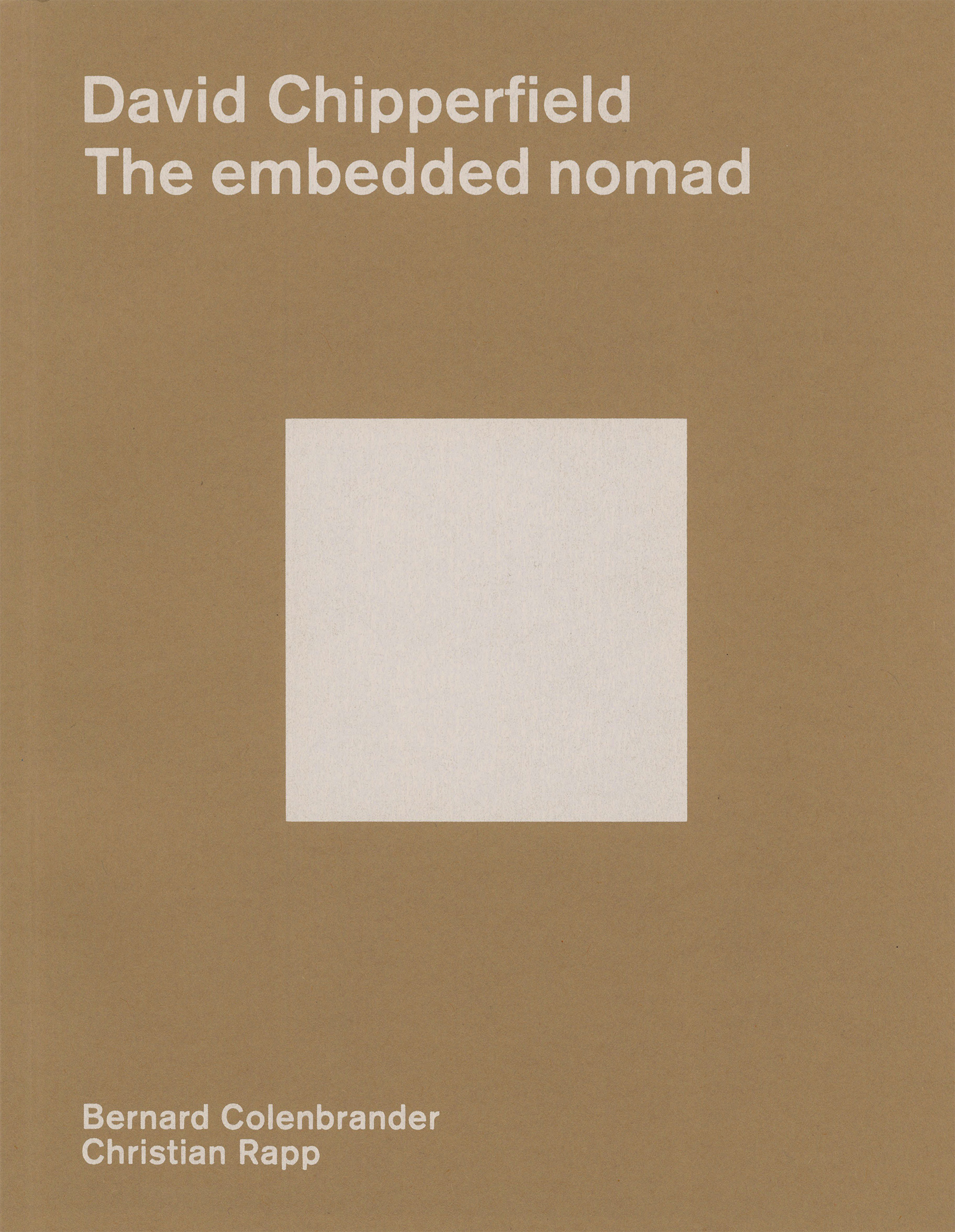 David Chipperfield