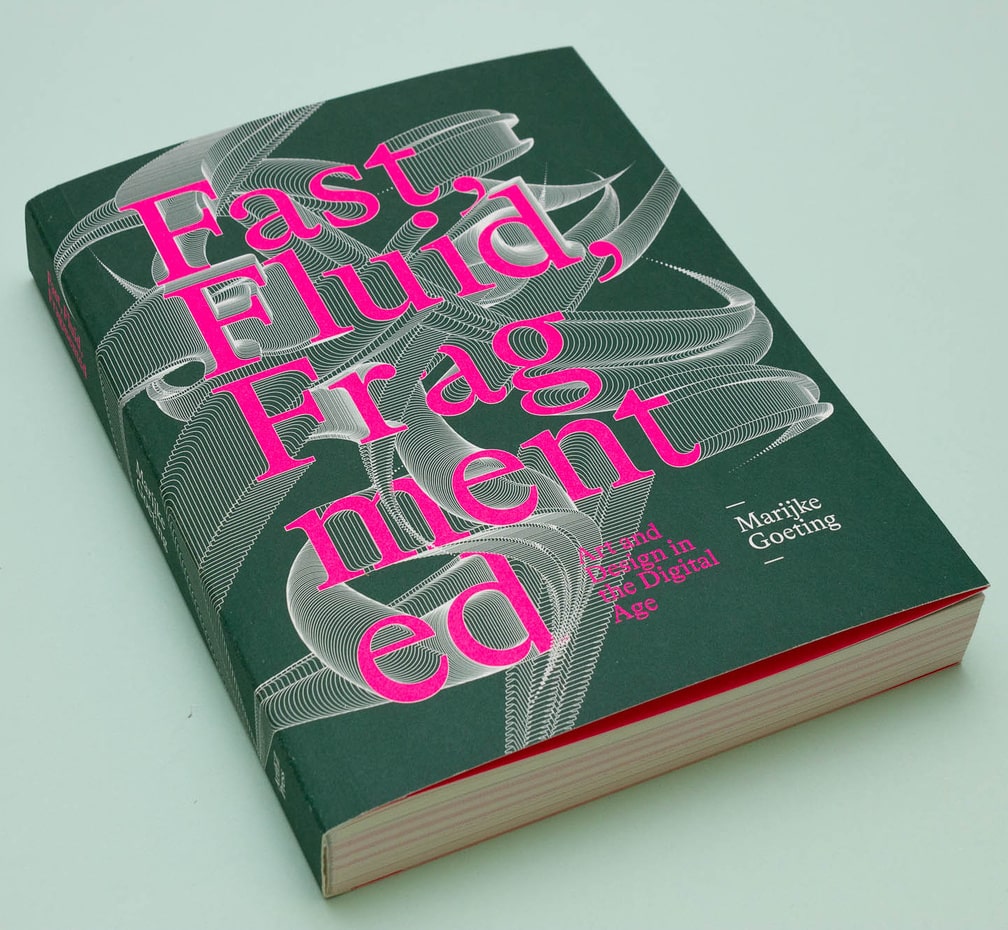 14 november 2022
'Fast, Fluid, Fragmented' gerecenseerd in PAGE
Fast, Fluid, Fragmented: Art and Design in the Digital Age werd gerecenseerd in het Duitse Design Magazine PAGE:
"De titel van het boek 'Fast, Fluid, Fragmented' vat het samen: zoals bekend creëert grafisch ontwerp niet langer alleen statische, duidelijk gedefinieerde ontwerpen, maar eerder vloeiende structuren die in realtime reageren op input. In plaats van lineaire verhalen worden algoritmen en data gebruikt om ontwerpen te creëren die de gebruiker door interactie kan personaliseren en die volledig nieuwe inzichten in de wereld om ons heen en onze persoonlijke gevoeligheden mogelijk maken.
Een fundamentele verandering, die designonderzoeker Marijke Goeting onderzoekt aan de hand van grensverleggende kunst- en designprojecten van de afgelopen jaren, terwijl ze tegelijkertijd het grote mediatheoretische debat eromheen introduceert." – Claudia Gerdes, PAGE magazine
Lees de Duitstalige recensie hier, of lees de volledige vertaling op onze Instagrampagina.
Fast, Fluid, Fragmented