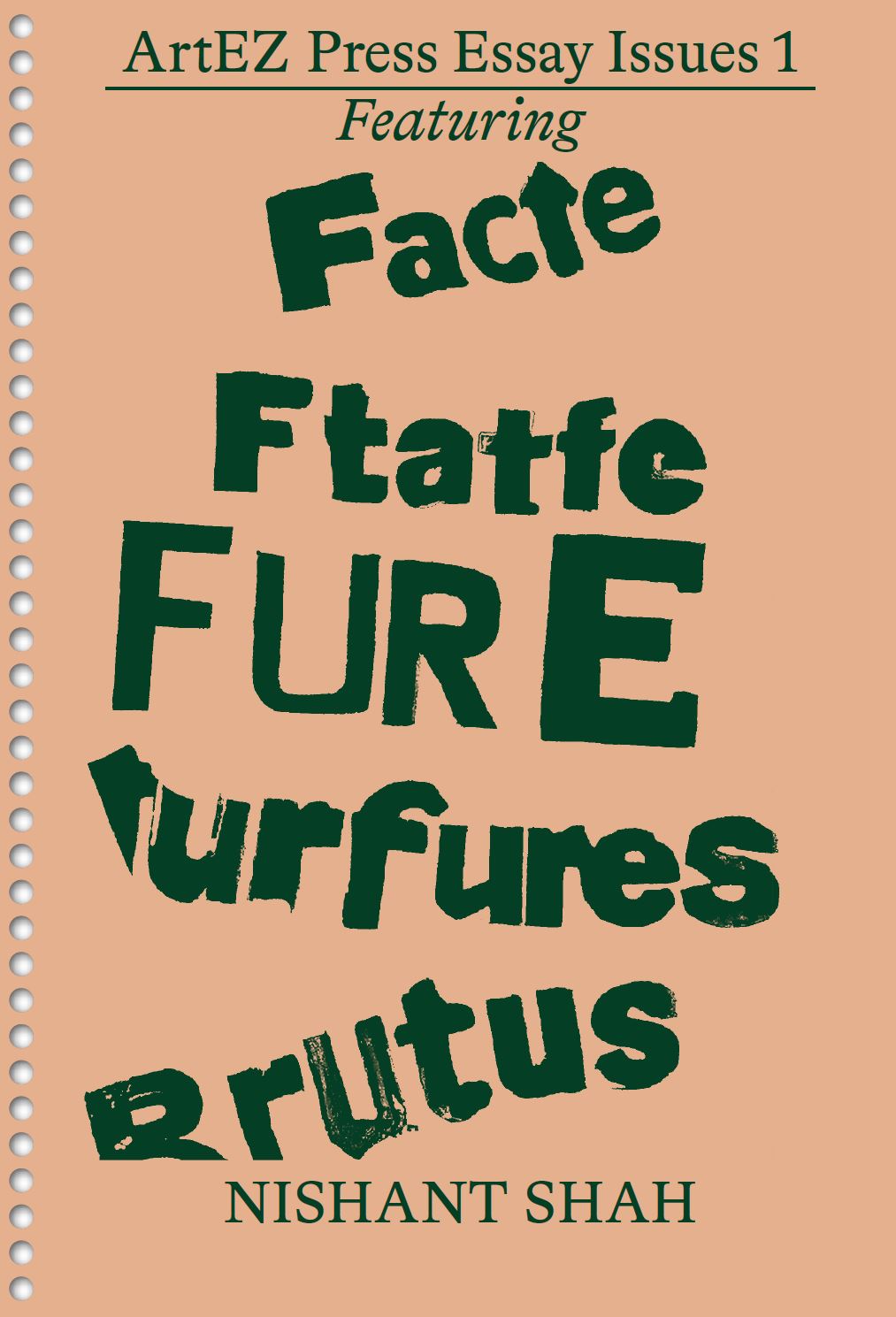 Volume 1 in:  ArtEZ Press Essay Issues  
Formulating Fake Futures
The Tomorrow Through the Filters of a Computational Network
The future is a strange space. It is in a state of continued crisis, just on the edge of a catastrophe and very uncertain. The future, by definition, is always fake, because it cannot be verified till it has already happened.
In this essay critical thinker and feminist Nishant Shah argues that the idea of a future in crisis and future as fake pervades almost all our global and immediate conversations. Be it the climate change deniers, the anti-vaxxers, the flat earth advocates, men's rights activists, brexitters, incels, neo-nazi supporters, fascist states eroding democracy, nations building walls, and communities attacking their own people – these two characteristics tie them all together.
However if fake is not an absolute category and not an inquiry into the ontology of things, then perhaps we need to ask new kinds of questions. Our focus can no longer be on whether things are fake or not, but instead on the ways in which we make space for fakeness of multiple kinds.